Are you planning a wedding?
FOUNDER OF SAY ELO WEDDING AGENCY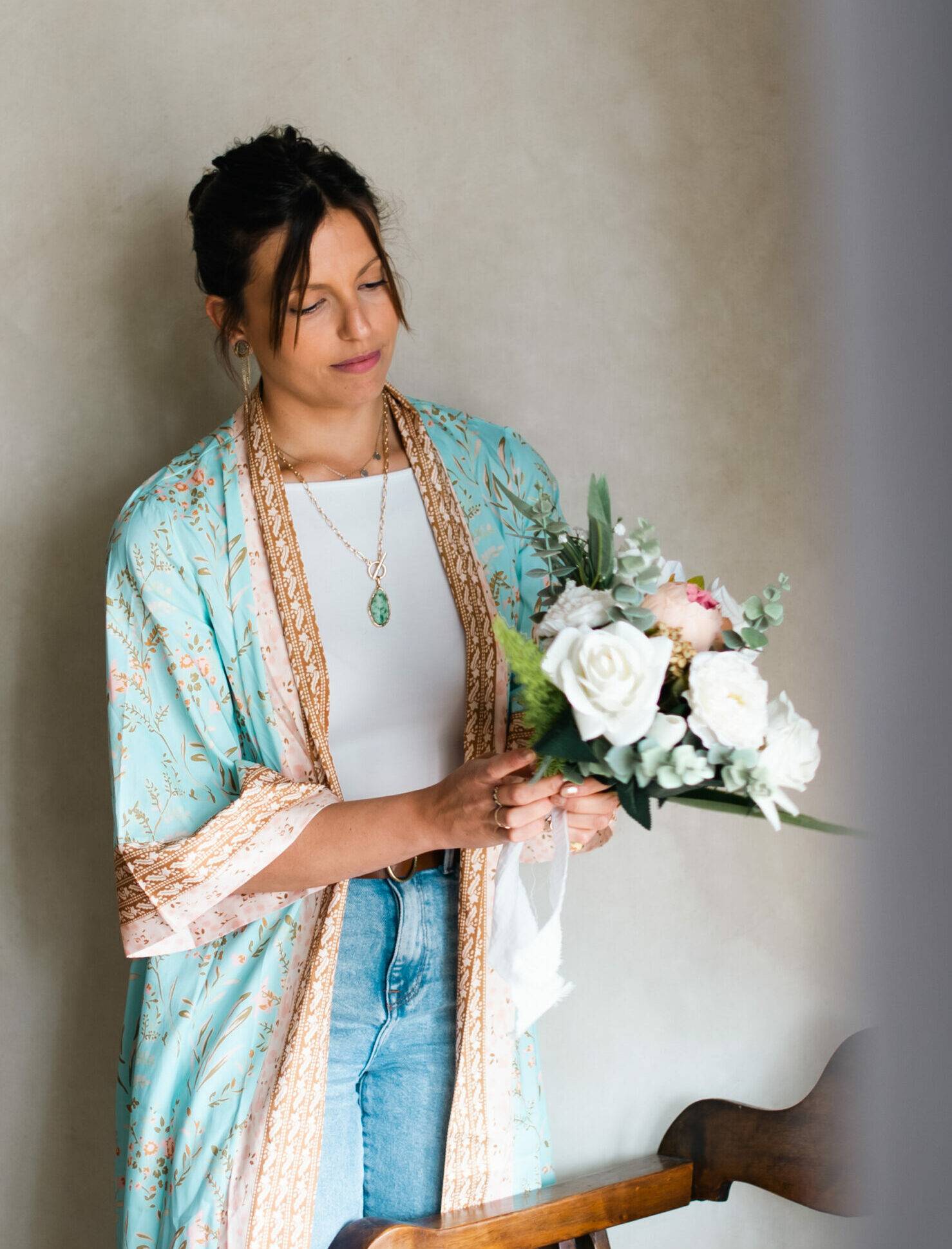 I recommend, Élodie is a top and patient wedding planner (and we needed a lot of patience with our requests). Going to see her with your eyes closed, for us it was an extraordinary weekend, full of magic without too much stress and a lot of happiness.
Maëlle C.
BRIDE
If we had to do it over again, we wouldn't change a thing! Another big thank you to Élodie for her professionalism, listening, patience, availability, advice and top-notch organization! It was the best day of our lives and in large part thanks to her!
Manon B.
BRIDE
Help worthy of the best of witnesses. The stressed person that I am recommends Élodie 200%. She was of essential help and comfort, especially with the current context, she knew how to put me in a bubble of happiness during the three days when I did not see what was happening in the " backstage" of our wedding. Clearly, full of taste, good advice and kindness and organization. Élodie is "the" person to take to live your marriage at best... Thank you
Audrey R.
BRIDE
Indispensable ! Nous avions été ambitieux sur la date du mariage et souhaitions nous marier dans l'année. Elodie nous a accompagné de A à Z dans l'organisation et la réalisation de notre mariage. Recherche de prestataires, réalisation des premiers devis, coordination le jour J, heureusement que nous avons pu compter sur elle !
Tim
Marié
Une super wedding planner ! Elodie nous a aidé à organiser notre mariage depuis le départ avec beaucoup de professionnalisme, une grande disponibilité et des solutions à tous les petits problèmes qui pouvaient se présenter ! Elle nous a été d'une grande aide, et nous avons pu passer grâce à elle une préparation et une journée formidable Merci Elodie !
Clara G.
BRIDE